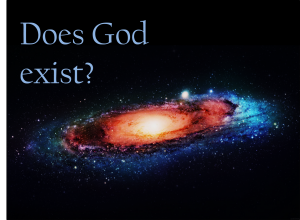 Does God exist?
This is a fundamental question, though it its answer is very clear indeed!
Really?!
Yes, it is!
If any reasonable person starts to look around himself giving it a moment to ponder about the marvellous creation of God (Allah the Almighty, the Creator of all), one would certainly see the many signs of God's Ultimate and Unlimited Power reflected in everything around us. The rivers, the oceans, the seas, the land, the heaven, the stars, the plants, the animals and even the human beings themselves. All these and many other creatures are full of miraculous signs that prove the Oneness of God and His Ultimate Power that can neither be ignored nor defied by any of His creatures!
Allah the Almighty says in the Ever-Glorious Qur'an what may mean,
"Then do they not look at the camels – how they are created? And at the sky – how it is raised? And at the mountains – how they are erected? And at the earth – how it is spread out? So remind, [O Muhammad]; you are only a reminder. You are not over them a controller." (Al-Ghashiyah 88: 17-22), and,
"We will show them Our signs in the horizons and within themselves until it becomes clear to them that it is the Truth. But is it not sufficient concerning your Lord that He is, over all things, a Witness?" (Fussilat 41: 53)
Join us to see more on the rational and reasonable proofs of God's existence…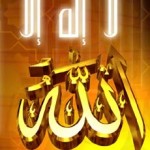 Some of the biggest misconceptions that many non-Muslims have about Islam have to do with the word "Allah". For various reasons, many people have come to believe that Muslims worship a different God than Christians and Jews. This is totally false, since "Allah" is simply the Arabic word for "God" -- and there is only One God. However, it is certainly true that Jews, Christians and Muslims all have different concepts of Almighty God. For example, Muslims, like Jews, reject the Christian beliefs of Trinity and Divine Incarnation. However, this does not mean that
In the Islamic faith, it is understood that God is in Heaven, at least this is a classical way of putting the matter. Nowadays, it is generally conceived among people, regardless of religion, that God is here, there and everywhere, but in the Qur'an God is spoken of as being in the skies, in the Heavens.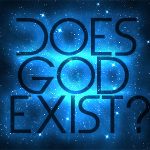 According to the Qur'an, of the myriads of the creation of Allah Almighty in the universe, only human beings are endowed with intellectual faculties and freedom of choice, though within limits. It is only humans who have the ability as well as the freedom to critically observe and logically analyze the objects and events around them and make inferences about the forces working behind them.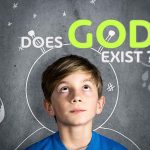 Eyes are to show us the physical materials, but wisdom is to show us the meaning behind these physical materials. If you realize, the wisdom (mind) is invisible, but it is accepted as a base to fathom many invisible things. We as humans have, not only the wisdom (mind), but also hundreds of invisible emotions (like conscious) for those seeking Allah and desiring to fathom His existence. The victims of this materialist century ought to know that just as a book is appreciated through its meaning, or a human being gains value through his spirit (without the spirit he is death.); the spirit of the material is its spiritual meaning.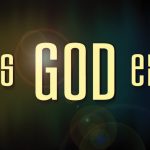 This is a compilation of a number of interesting video clips on the proof for the Existence of God (Allah the Almighty) from different perspectives and angles. In this video, you will be able to see: The Kalam Cosmological Argument and the impossibility of the infinite regress, response to the question: Who created God? Who designed the Designer?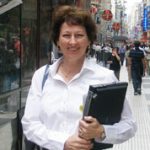 Scientists are convinced that our universe began with one enormous explosion of energy and light, which we now call the Big Bang. This was the singular start to everything that exists: the beginning of the universe, the start of space, and even the initial start of time itself. Astrophysicist Robert Jastrow, a self-described agnostic, stated, "The seed of everything that has happened in the Universe was planted in that first instant; every star, every planet and every living creature in the Universe came into being as a result of events that were set in motion in the moment of the cosmic explosion...The Universe flashed into being, and we cannot find out what caused that to happen."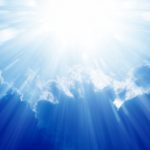 I was an atheist at one time. And like many atheists, the issue of people believing in God bothered me greatly. What is it about atheists that we would spend so much time, attention, and energy refuting something that we don't believe even exists?! What causes us to do that? When I was an atheist, I attributed my intentions as caring for those poor, delusional people...to help them realize their hope was completely ill-founded. To be honest, I also had another motive. As I challenged those who believed in God,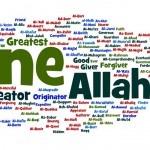 God is the Creator and the Sustainer of the universe who created everything for a reason. Muslims believe that He created humankind with a simple purpose – to worship Him. He sent messengers to guide people in fulfilling this purpose. Some of these messengers include Adam, Noah, Abraham, Moses, Jesus, and Muhammad, peace be upon all of them. They all taught a consistent message about God by affirming His greatness as the Creator and guiding people to worship Him alone. This basic concept has always resonated with people's natural understanding of God.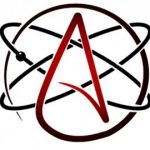 Join us to watch this interesting video in which the London Dawah Movement guy discusses issues of importance on belief and creation with an atheist... He raises the question of what is your goal in life? What is your life objective? What do you live for? Let us watch the answer by this perplexed atheist. This is a must-watch video; do not miss it out...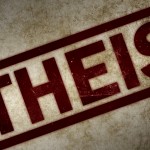 Join us to see how atheism can be destroyed with a few words by a Muslim young man.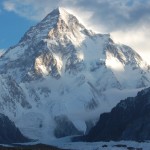 Billions of people have appeared on Earth since time immemorial. Therefore, Allah created billions of pairs of eyes, billions of different fingerprints, billions of different eye tissues, billions of different types of humans... If He so willed, He could also create billions more
———-
Dr. Ali Al-Halawani is Assistant Professor of Linguistics and Translation, Kulliyyah of Languages and Management (KLM), International Islamic University Malaysia (IIUM), Kuala Lumpur, Malaysia. He was Assistant Professor and worked for a number of international universities in Malaysia and Egypt such as Al-Madinah International University, Shah Alam, Malaysia (Mediu) and Misr University for Science & Technology (MUST), Egypt; Former Editor-in-Chief of the Electronic Da`wah Committee (EDC), Kuwait; Former Deputy Chief Editor and Managing Editor of the Living Shari`ah Department, www.islamOnline.net; Member of the International Union of Muslim Scholars (IUMS); and member of the World Association of Arab Translators & Linguists (Wata). He is a published writer, translator and researcher. You can reach him at alihalawani72@hotmail.com.